Are you looking for the perfect school to nurture your child's potential? At Pavna International School, we believe every child can achieve greatness with the proper guidance. Our unique Think Believe Achieve program helps children unlock their inner potential and develop into confident learners. Learn more about our educational philosophy and discover how our students excel academically and beyond!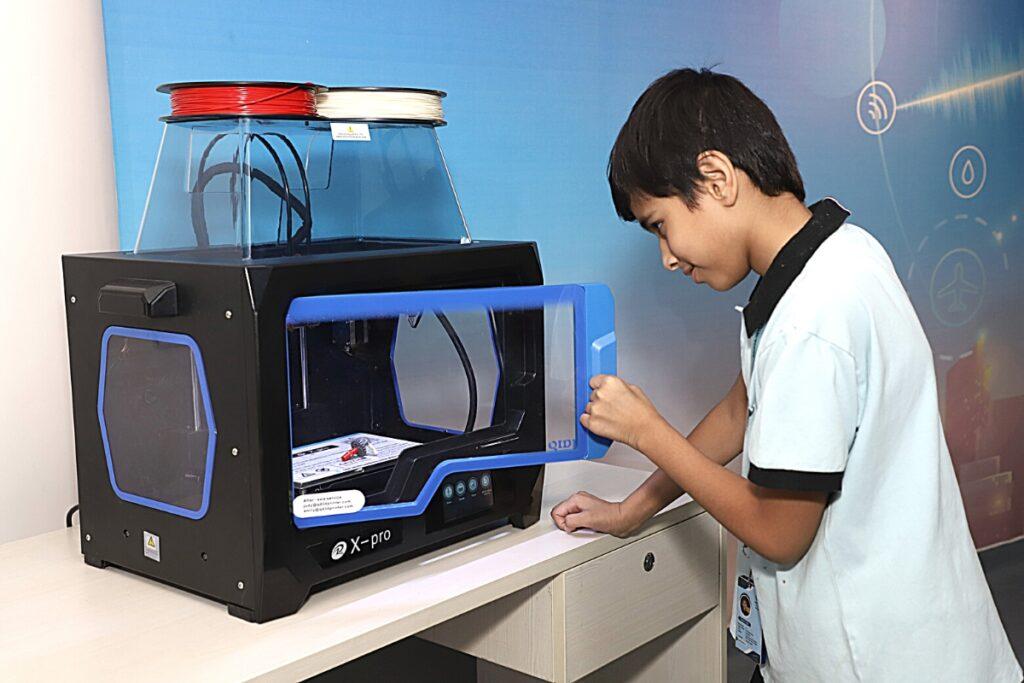 The infrastructure of the school is really fascinating, especially how the science labs are designed. All the subjects, as well as the concepts, are taught thoroughly using smart panels.  
At Pavna International School, we are very fortunate to have a superb learning environment. We aim to solve problems rather than answer maths questions from a book. This means we use the entire campus and the multitude of resources here in order to achieve that aim. 
Pavna International school pride ourselves on offering one of the Cambridge flagship subjects Global Perspectives. This enables our students to think outside the box and learn about issues all around the world. And it aligns very well with our school mission, namely, to nurture our students to be global citizens.  
The idea behind creating this industrial lab was we need a space within the campus that is very industry centric, where we can teach the kids about metal, how to work with metal, how to work with wood and just to give that industry centric appeals. As you can see, everything here is raw and the names given to the classroom and the workshops are also industry centric. For example, this particular space is called Innovation Centre, that is our maker space. And this is the research and development foreign.