Selecting the right school for your child's education is a crucial decision that can have a lasting impact on their growth and development. Pavna International School, Aligarh, offers a comprehensive educational experience that nurtures academic excellence, holistic development, and a supportive environment for students. In this parent's guide, we will explore the key factors that make Pavna International School the ideal choice for your child's education. 
Academic Excellence through a Cambridge International Curriculum 
Pavna International School, Aligarh, follows the prestigious Cambridge International Curriculum, which provides a strong academic foundation and fosters critical thinking, problem-solving, and independent learning skills. By adopting this world-class curriculum, the school ensures that students receive a rigorous and comprehensive education that prepares them for success in higher education and future careers. 
Holistic Development for Well-Rounded Individuals 
At Pavna International School in Aligarh, education goes beyond academics to promote the holistic development of every student. The school's curriculum and extracurricular activities are designed to nurture intellectual, physical, social, and emotional growth. From sports and the arts to community service and leadership opportunities, students at Pavna International School are encouraged to explore their passions and develop essential life skills that extend beyond the classroom. 
An atmosphere that is encouraging and nurturing 
The Aligarh-based Pavna International School is committed to fostering a nurturing atmosphere where students can grow personally, feel a sense of community, and realize their best potential. The instructors and staff at the school put forth a lot of effort to provide each kid with their own attention and supervision, making sure that they all feel respected and capable of succeeding.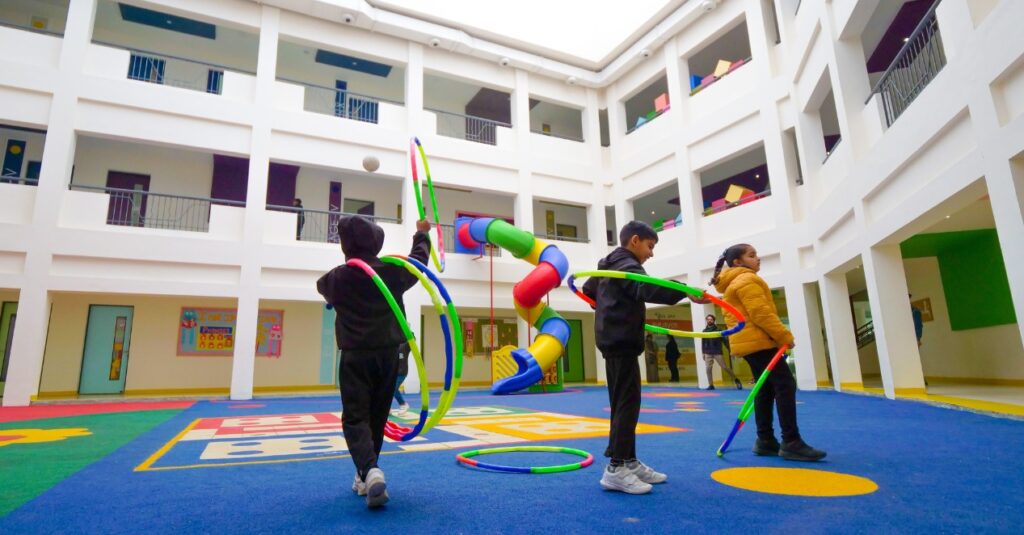 Emphasis on practical knowledge and experience
The Pavna International School, Aligarh, places a strong emphasis on the acquisition of practical knowledge and experiences because it understands how crucial it is to prepare students for the opportunities and challenges of the twenty-first century. Students are encouraged to apply their knowledge to real-world circumstances through project-based, experiential learning, which promotes critical thinking, creativity, and innovation. With the aid of this method, students are better equipped to succeed in their future aspirations and occupations.
Strong community and global citizenship sense
The Aligarh-based Pavna International School is dedicated to helping its students develop a strong sense of community and global citizenship. Students learn to value diversity, accept responsibility for their actions, and have a positive impact on the world around them through foreign programs, cross-cultural experiences, and community service activities.
In conclusion, the Pavna International School in Aligarh provides a well-rounded education that blends academic brilliance, holistic development, practical skills, and a nurturing environment. By deciding on Pavna International School for your child's education, you can be sure that they will have the support, tools, and opportunities they require to succeed in the quickly changing world of today. The main aspects that make Pavna International School the best option for your child's educational path are highlighted in this parent's handbook.