Welcome to Pavna International School! We are here to provide an open playing field for Pavna International School Aligarh students. Our school is committed to offering the most comprehensive and diverse sports and activities for all students. We offer a wide range of sports such as basketball, football, and volleyball, as well as individual sports like tennis, swimming, and track and field. We also offer a variety of activities and clubs such as drama, chess, and robotics, which foster creativity and collaboration.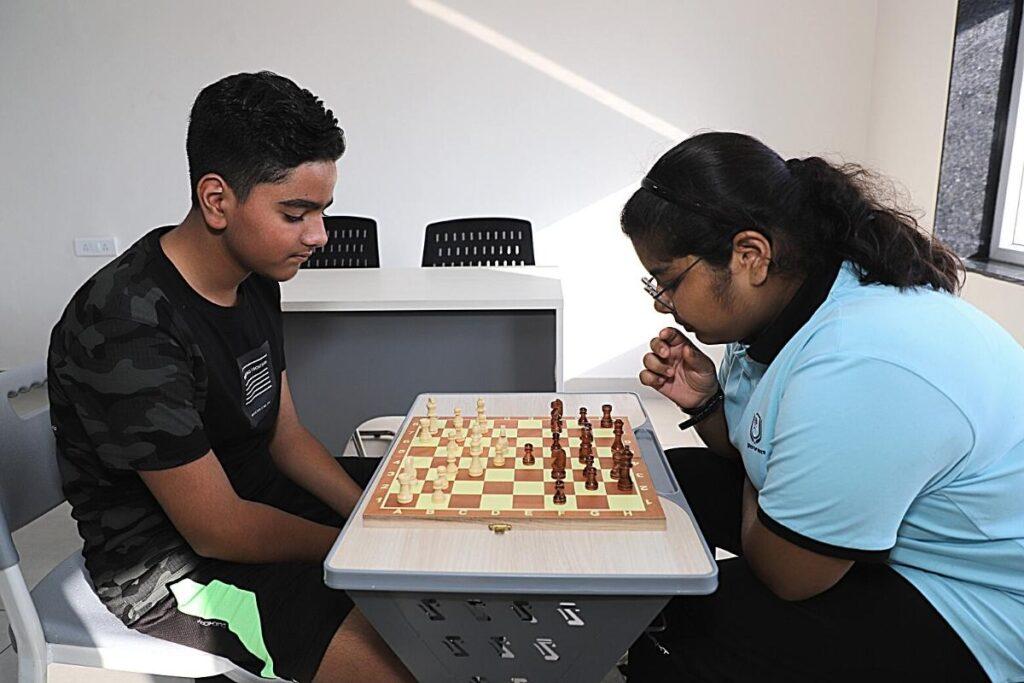 Pavna international school offers world class facilities for indoor and outdoor sports to state a few. The school has a basketball court for indoor badminton court, a multi-purpose hall and all-weather swimming pool and tennis court.  
In addition to this, there is a volleyball court table tennis billiard facility for combat games horse riding and many more. The infrastructure is well supported by the sports staff. Every game is caused by the well-qualified and experienced trainers and physical education teachers. 
The school has dedicated courts for Basketball, Badminton, and Tennis, a multi-purpose hall, and an all-weather swimming pool. The school also offers a fully-equipped gymnasium with modern equipment and a wide range of fitness classes. In addition to these, the school also provides facilities for badminton, table tennis, squash, and other sports. For outdoor sports, the school has a large playground for football, cricket, and hockey. The school also has its own sports complex, which includes a jogging track, a basketball court, and a volleyball court. The school encourages students to participate in sports activities and provides them with the opportunity to hone their skills and talent. Through these facilities, the school ensures that its students get the best sports experience possible.